Cultural Tourism in Cameroon
Besides being a heaven for nature lovers, it should be noted that Cameroon is made up of about 250 tribes, with different languages and cultures. The diversity and richness of Cameroonian culture and tradition is one of the factors that has earned Cameroon as being "Africa in Miniature". Through our cultural tours, you will be fully immersed into this rich and eye-opening culture.
Little wonder therefore that throughout the year, there are a variety of cultural events and manifestations that will excite and intrigue visitors and take them to places that words cannot describe. These cultural events bring together Nationals as well as thousands of visitors from around the world. These events are usually very rich and colourful exhibition of the local culture.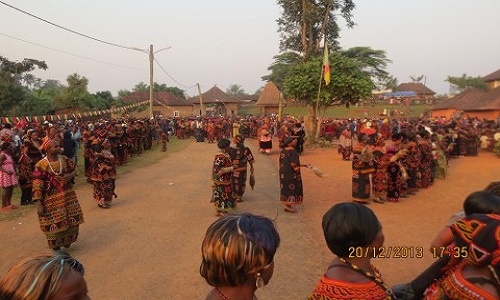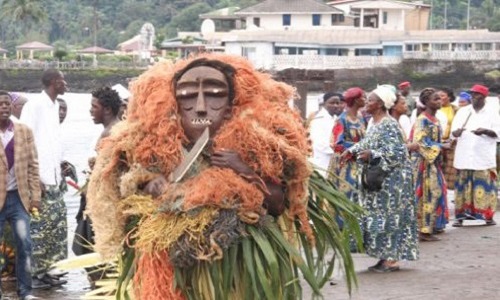 For those who are interested in culture in its most primitive form, the northern regions of Cameroon are sure to provide satisfaction with that. Flora Travels and tours takes full advantage of the Cameroon's cultural event calendar, and organises several tours centred around these events.
Please see below a list of some of our outstanding cultural events around the country: we can present FESTAC – that takes place every year. A week long Festival of Cameroon Arts and Culture in Limbe (Victoria) in the South West Region. (first week of March). The great diversity of Cameroon culture is fully manifested during FESTAC but we can also offer the many other cultural festivals and celebrations that take place throughout the year in all parts of the country. We shall keep you abreast with these events as it will come up in the section of this website that says upcoming events.
The Ngondo, the traditional SAWA festival held annually in the first week of December. It is a traditional celebration of the SAWAS ie Water Poeple.
The Achum festival in Bafut.It is celebrated every year
The Lela Festival in Bali held in December in the Bali chiefdom
The Nguon in Foumban, a Bamoun Big feast that takes place every two years
The Bandjoun feast held every two years in December
The Batanga feast in kribi every year to commemorate the return of their ancestors from deportation
The Mpo o feast in Edea that takes place every year in December
The Medumba Festival in Bagante .It takes place every two years usually in July
The Nyang Nyang festival in Baffousam that takes place every two years and means power or magic
The Chepan festival in Bamendjou that takes place every two years
The Kaing ceremony in Baham.
The list is not exhaustive