What our Clients Say about us
Amazing Experience!
I had the experience of a lifetime visiting the twin crater lakes in Manengouba. The Flora Travel tour team is an amazing group of very professional and friendly folks. I had a blast!
Alma Zindra
Toronto Canada
August 11, 2017
Limbe City Tour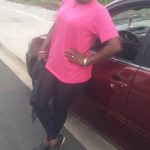 From the time my group met with the CEO of Flora T&T who was also our tour guide; we felt relaxed and comfortable because she was very patient with us: It all began with a seaside lunch on the banks of the Atlantic Ocean: The Tour Guide and her assistant further took us to touristic sites like the Limbe Botanical Garden where i saw trees of over 400years as well as several medicinal plants; the Zoo where i have never seen so many species of monkeys before, from there to the Karata Hill where you could see the stretch of the Ocean yet looking so close like one jump would land you into it. At exhaustion esp. with the kids, Flora T&T retired us at the City Municipal Restaurant; which is along the Down Beach to Karata Street:
I think that Flora T&T are successful in their objective. They mean business and i am glad we used them. I had never seen nor understood some things about the places and things we saw like under their direction. I will recommend Flora T&T anytime. I will use Flora T&T again if the opp presents itself.
Quinta Fon
Limbe Cameroon
August 11, 2017
Hiking at Mt Cameroon with Flora
I had a splendid time hiking Mt. Cameroon with Flora Tours. It revived great memories of over 30 years I lastly hiked as a student in secondary school. I would love to do this again and again with them.
Dr. Tambe
Limbe, Cameroon
May 6, 2017
Flora – Thank You!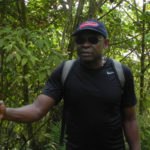 Hiking Mt Cameroon had been a childhood dream. Flora Tours walked me through it with so much dedication and ease. This was the right moment with a team with mastery of the terrain
Mbi Andrew Egbe
California, USA
May 6, 2017
A fun filled trip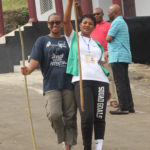 What an experience!!! I made it to the park entrance thanks to the encouragement from the Flora Team. It was a fun filled trip graced with beautiful memories of the unique history of the mountain and fabulous group spirit shared amongst hikers. Flora Travel is unbeatable!!
Bernice Mbome
Limbe, Cameroon
May 6, 2017
Relaxation and Recreational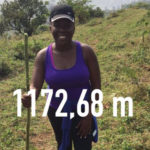 It was a relaxation and recreational trip. I moved at my pace. I had an awesome feeling standing as high as 1650m above sea level.
Ula Abunaw
Limbe, Cameroon
September 26, 2016
We will appreciate a testimony from our clients.